Please use the 'send request' form for a current ratesheet or a project-specific quote. As long as we're not on set, you'll hear back ASAP. Rates are competitive and include backup on crucial gear*.

Please share some shoot specifics like:
Location (Toronto or elsewhere)

Indoor or outdoor

Live broadcast or pre-record

Length of day(s)

Camera/tripod type you're using

"To-camera" or interview-style prompting

Approx. distance from subject to camera

*Special requests? Need wireless for dolly shots or handheld? Need "off-grid power" for outdoor work?
*Backup only used for onsite technical issues. See ratesheet for more details.
Please visit the
FAQ page
for answers to many common questions. If you'd like to discuss your shoot (or just shoot the breeze!), simply email, text or call the info pictured below. Thanks and looking forward to hearing from you!
"Can I just rent your gear?"
Sorry I don't dry-hire teleprompter equipment. I provide a
turn-key teleprompting service,
which means gear is always accompanied by a skilled operator, usually myself! This no-rental policy also ensures that gear stays in top working condition for every job. I'm proud of TorontoTeleprompt's great reputation in Toronto's tight-knit production community.
Click here
for testimonials from satisfied clients, or scroll down for some potential do-it-yourself pitfalls!
Ask these questions

before

hiring your next prompter operator...
Do they teleprompt full time,

or is it just a side hustle from their rental-house or camera op job?

Do they own their gear,

or do they just rent for occasional jobs?

Do they have multiple displays for different scenarios,

or are you stuck with their single prompter size?

Do they bring backup equipment,

or are you S.O.L. if (

and when

) there's problems?

Do they use high-brightness displays,

which are MUCH more expensive, but much easier to read?

Do they use professional software like Tele

Script AV

™,

which is MUCH more expensive than an app, but much more reliable?
I welcome all of your questions, anytime!
Tips before trying to do it yourself...
Our clients know the cost difference between renting vs hiring a pro is minimal. Comparable rental gear
starts
at around $350/day.
That's
one
system,
no
backup and
you
still have to make it all work!
Here's a handy "D.I.Y. Checklist":
Source rental house/gear

Hope gear is in good condition

Pick up/return before/after job

Hope it works with your set up

Learn hardware & software

Hire someone to run prompter

Not having backup if gear fails!
Avoid ALL of these pitfalls by making one phone call to TorontoTeleprompt, and have peace of mind knowing that your teleprompting is handled reliably and professionally. Below is a testimonial from a longtime client (and former iPad do-it-yourselfer), where she describes why she'll never D.I.Y. prompt again!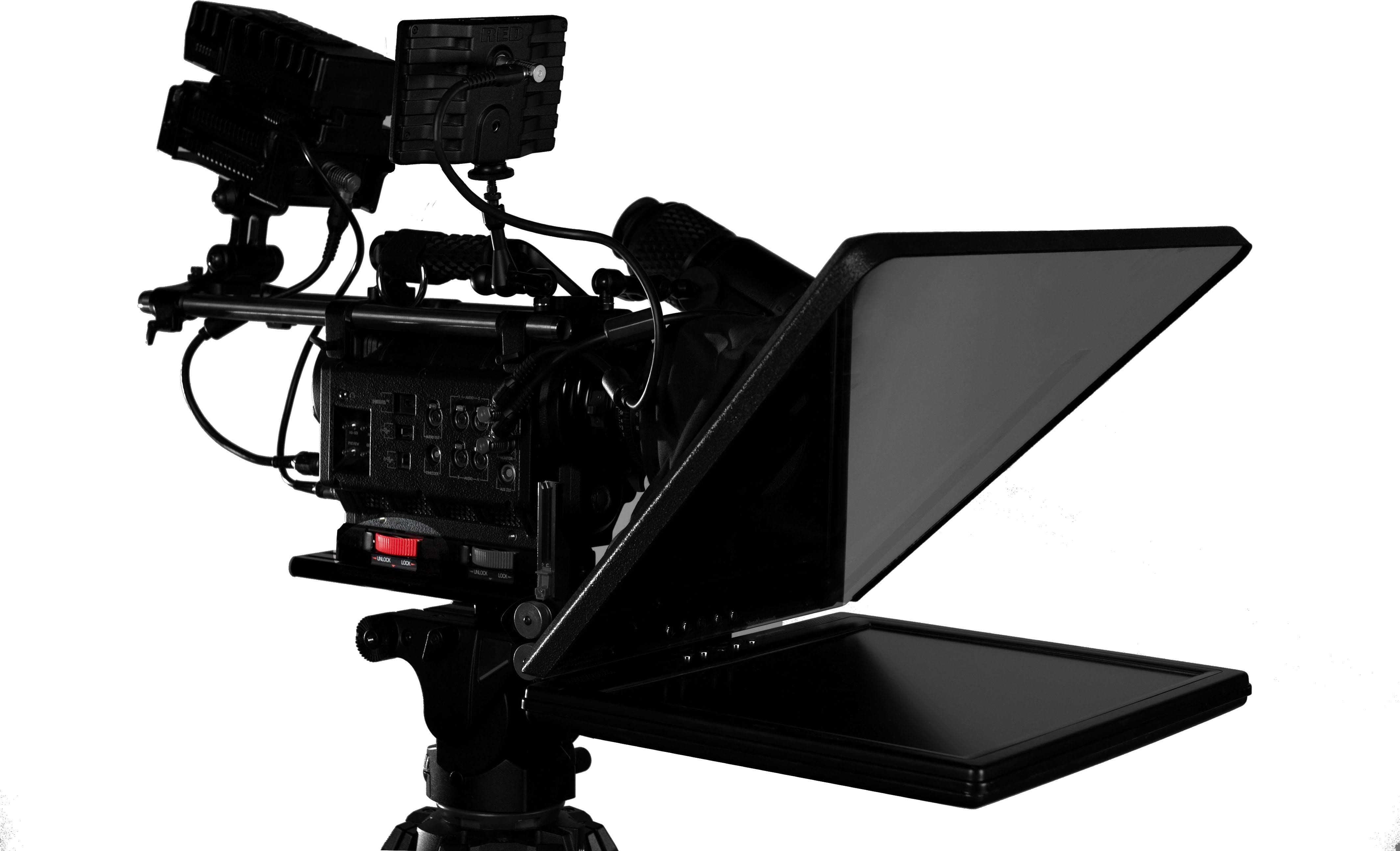 I just had a teleprompting disaster where I tried to do it myself with my iPad.
It didn't work and we had to reschedule the shoot. To say my client wasn't impressed was an understatement. In a panic I googled Teleprompter services Toronto and ARprompt was the first name that appeared and thank goodness! I called Al up in a panic to see if he could help me out the next day. Although he had something else going on he re-worked his schedule to be able to fit me in. The next day he was early, professional and great with the client, which is so important to me.
I've since worked with Al numerous times and every time I'm so grateful that I found him. His ability, professionalism and overall demeanour is such an asset on any set, big or small. I wouldn't hesitate to recommend ARprompt to anyone who wants the comfort of knowing that their teleprompter will always be top notch as well as a pleasure to work with.
Larissa Primeau -- CEO, www.FrameworkCreativeContent.com